Explained: Advanced Health Care Directives And Durable Powers of Attorney
In the wake of the ongoing pandemic, many are scrambling to get their affairs in order, and have been woefully unprepared for this recent disaster. I am not trying to scare you or be gloomy, this is just the sad reality of the current state of the world.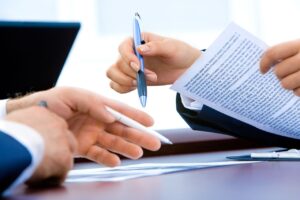 If you have not prepared important legal documents like an Advanced Health Care Directive or a Durable Power of Attorney, or do not know what those are, now's the time to learn and take action.
Living wills and other advance directives are legal instructions which state your preferences for medical care if you are incapacitated.
Advance healthcare directives guide choices for doctors and caregivers if you're terminally ill, in a coma, seriously injured, or near passing away.
Advance directives aren't just for older adults. As we are seeing, unexpected illness or incapacity can happen at any age or time.
By planning ahead, you can help reduce confusion or disagreement about the choices you would want your doctors or loved ones to make for you.
What's A Durable Power of Attorney
A health care power of attorney (POA) is a legal document in which you name a trusted family member or friend to make decisions for you when you are incapacitated.
Choosing a person to act as your health care attorney in fact is important. Even if you have other legal documents dictating you wishes for health care, not all situations can be predicted.
Certain situations may require someone else to make a decision about your care wishes. The person you name may be a spouse, other family member, or any other trusted person over 18 years old.
You may also choose one or more alternate people to serve this role in case your first choice is unavailable. Just make sure the person(s) you pick will advocate you and act in your best interest. Also, make sure that these people are aware you have named them and are up to the task.
Reviewing Your Current Directives
If you have directives or POA's in place, you can amend your directives at any time. If things have changed, talk to your attorney and make the changes necessary to make sure your documents are up to date. Make sure you alert your attorney and any person named in these documents of the changes you have made.
Consider reviewing your directives and creating new ones in the following situations:
1. Change in Health: Should your health change, and you anticipate you may need someone to make health decisions for you, you should create or amend your documents immediately to reflect your new circumstances.
2. Life Changes: Should your life change from events like marriage, divorce, your spouse passes, or your previous choice in a health care agent can no longer be of service, you need to update your choice of Agent.
3. Every Few Years: Over time life and your choices change. Review your documents from time to time to be sure they reflect your choices. If not get your documents updated.
The Time Is Now
These documents are vitally important. Not only in the event something happens, but also for peace of mind knowing that your choices are documented and someone you trust is in place to ensure they are followed.
These documents are included in all of Dennaoui Law Firm's Estate Plan Packages, and they are all compliant with California and San Diego laws and health care providers.
If you are in a crunch or ready to have these documents created today, Dennaoui Law Firm offers them as stand alone documents, at a low flat fee price. Call us to discuss further, we can typically turnaround these documents back to you in a business day or less, and it can all be done virtually.
Feel free to call Dennaoui Law Firm with any questions or contact us via email: [email protected].
Best,
Frank Dennaoui, Esq.
Sign Up For the newsletter
Get fresh information sent to you once a week (we promise).
No attorney-client relationship is created by you looking at this blog, reading it, or posting on it.  The information contained in this blog is for informational purposes only and does not constitute legal advice or create an attorney-client relationship. The opinions expressed in this blog are the opinions of the author only and may not reflect the opinions of the author's law firm. No representations are made as to the accuracy, completeness, or validity of any information contained in this blog.  Confidential or time-sensitive information should not be posted in this blog.